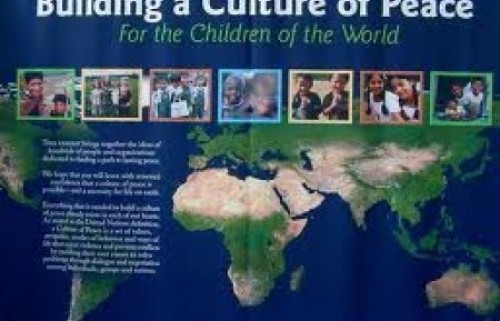 Internasjonal fredsutstilling besøker Norge: Building a Culture of Peace For the Children of the World.
http://www.youtube.com/watch?v=ZuWKZFJmOF4
Denne utstillingen viser fram ideene til hundrevis av mennesker og organisasjoner dedikert til å finne en vei til varig fred. Vi håper denne utstillingen vil gi deg en fornyet tillit til at en kultur for fred er mulig.
Utstillingen arrangeres av Norges Fredslag på Fredshuset i Møllergata i Oslo og er åpen for alle. Gratis entré.
Sted: Fredshuset
Adresse: Møllergata 12, Oslo
Åpningstider:
Torsdag 31.mai: kl. 16 – 20
Lørdag 2.juni: kl. 11 – 15
Søndag 3.juni: kl.12 – 17