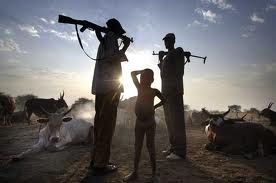 IPB On-line Course – Disarmament for Development
ON-LINE COURSE: DISARMAMENT FOR DEVELOPMENT – note new start date April 17!  OPEN FOR REGISTRATION

The new on-line course focussing on the IPB's main area of work (Disarmament for Development) will now run for 4 months from 17 April 2012.(Coinciding with the Global Day of Action on Military Spending)
It is organised by IPB and the Open University of Catalonia (UOC).  It will be open to adult students (university level or similar) from any part of the world. Language: English.  6 credits, 150 hours.
See details below, and at: http://www.uoc.edu/portal/english/campus_pau/formacio/ong/list.html
DISARMAMENT FOR DEVELOPMENT
Introduction
IPB's and UOC's Disarmament for Development program focuses on a set of issues often overlooked by 
those working on poverty or peacemaking. This course offers an introduction both to the issues and to 
ways of campaigning. It is organized by IPB  (
secgen@ipb.org
) and the Open University of 
Catalonia (UOC).
Objectives
The Disarmament for Development program is intended to enable students:
-To gain theoretical perspectives on a multi-disciplinary topic of considerable scope.
-To access information and knowledge relevant to the theme and to the politics and economics 
surrounding the military choices that impact development.
-To acquire skills of analysis and practical planning of actions to impact decision makers.
-To develop techniques and strategies for building campaigns, projects and interventions in the 
political arena.
-To learn ways to inspire, to lead and to facilitate the participation of others in programs in this 
field.
-To develop new ways to communicate with a variety of interlocutors: governments, civil society 
actors, academics, media, the general public.
Contents
– Disarmament for development
– Military spending
– Military tools
– Military bases
– Developing campaigns
These contents are based on:
• Books and other materials on this topic published or collected by the IPB.
• The experience of IPB and its members/partners in this field since 2005.
General
Language: English
Dates: 17 April – 17 August, 2012
Credits: 6 credits (150 h)
Àrea de Cooperació
Universitat Oberta de Catalunya
Barcelona
+34-93 326 (3653)
—
The new on-line course focussing on the IPB's main area of work (Disarmament for Development) will now run from 27 March – 27 July 2012.
If you have colleagues, friends, students or other conatcts who you think could be interested in paticipating as on-line students, please encourage them to explore the information online at: www.campusforpeace.org
No time to lose! This is an exciting opportunity to learn, share ideas and experiences and contribute to this growing programme to change public priorities away from war and towards a human-security perspective. 
It is run by IPB and the Open University of Catalonia. It will be open to adult students (university level) from any part of the world. Language: English.  6 credits, 150 hours. Course details at: http://www.uoc.edu/portal/english/campus_pau/formacio/ong/list.html