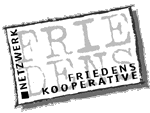 Discussion on an Afghanistan Conference 2012
Dear colleagues,
At the international Afghanistan Congress on December 4, 2011 we agreed to think about how to proceed with our mutual activities against the war in Afghanistan.
Under consideration was to hold a common Afghanistan peace conference.
We took over the task to invite you to a first preparatory meeting.
With this writing we address
–          The Afghan exile communities in Germany and surrounding countries
–          The German and European peace movement
(Our address lists are incomplete and fragmentary, so please spread this invitation)
The attractiveness of a mutual congress should be rooted in its internationality; it should not only include criticism on war but also a discussion about possible paths to peace – and possibly thoughts on peace of civil society.
In doing so, we do not want to reinvent the wheel – thoughts and propositions that are available are of great importance. A meaningful element of this congress could be to build a functional network between the peace movement, Afghan organizations and different organizations within the countries.
Therefore, we would like to invite you to discussions on an "Afghanistan Peace Conference 2012".
Date:              Saturday, April 14th
Time:              12:00 – 17:00
Location:       Friedensbildungswerk Köln, Obenmarspforten 7-11, 50667 Köln, Germany
Registration: kongress@ialana.de
We do not want to present an agenda. First we should debate the general political situation and – if possible – develop thoughts on mutual activities. The center of attention should be the possibility of an international peace conference.
In hope to welcome you in Cologne, we remain respectfully yours,
Reiner Braun
Kristian Golla
Karim Popal