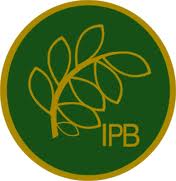 Ledig stilling ved International Peace Bureau i Geneve
IPB seeks a paid Programme Coordinator for Disarmament for Development work (Geneva, full time)
We are pleased to inform you that IPB wishes to recruit a paid Programme Coordinator for our Disarmament for Development work, to be based at the Secretariat in Geneva and starting as soon as possible.
Please note that we especially want to encourage female candidates, in order to improve the gender balance in the team.
The deadline for receiving completed applications (CV + motivation letter) is the 1st of September.
INTERNATIONAL PEACE BUREAU
PROGRAMME COORDINATOR
JOB DESCRIPTION
DUTIES
The postholder will take primary responsibility for the strengthening and running of the IPB Disarmament for Development programme under the supervision of the Secretary-General.
PROGRAMME WORK
· keeping up to date with relevant peace and development issues
· building a global network of programme partners (servicing and development )
· dialogue with development/environment agencies and other NGOs
· dialogue with governments/UN/international organisations
· publications
· conferences, seminars, meetings – incl. logistics. Representing IPB in meetings, some public speaking
· peace education activities
· gender related activities
· relations with the media – and use of (esp. electronic) media
· reporting to the Secretary General and possibly to the Board
ADMINISTRATIVE WORK
· fundraising (esp. in relation to D for D programme) – research, application writing, budgets, follow up, reporting.
· websites/social media/newsletter/database
· supervision of interns and volunteers
· other job duties as decided by the Secretary General or the Board
LANGUAGE SKILLS
English : high level essential
French : desirable
Others: an advantage
WORK PERMIT
Candidates must either have a current Swiss work/residence permit or be a citizen of a state belonging to the EU or European Free Trade Area (ie any EU state or Iceland, Liechtenstein, Norway, Switzerland)
The International Peace Bureau is dedicated to the vision of a World Without War. We are a Nobel Peace Laureate (1910), and over the years 13 of our officers have been recipients of the Nobel Peace Prize. Our 320 member organisations in 70 countries, and individual members, form a global network which brings together expertise and campaigning experience in a common cause. IPB has United Nations Consultative Status since 1977 and is the Secretariat for the NGO Committee for Disarmament (Geneva). Our main programme centres on Sustainable Disarmament for Sustainable Development. We welcome your participation.
Facebook: http://www.facebook.com/ipb1910
Twitter: http://twitter.com/IntlPeaceBureau
Global Day of Action on Military Spending: http://demilitarize.org
Beate H. Mikkelsen